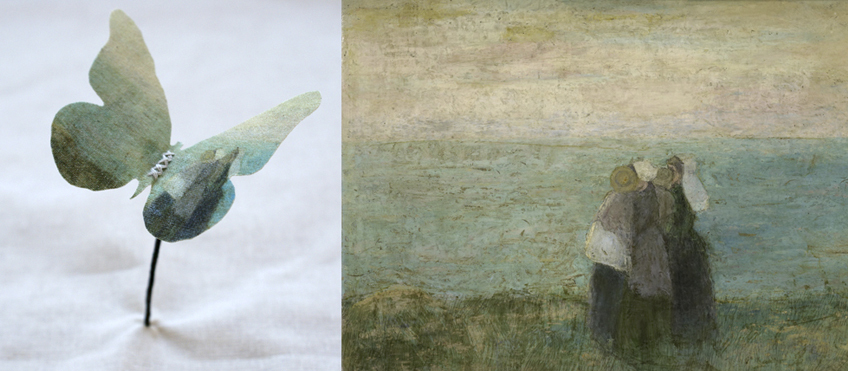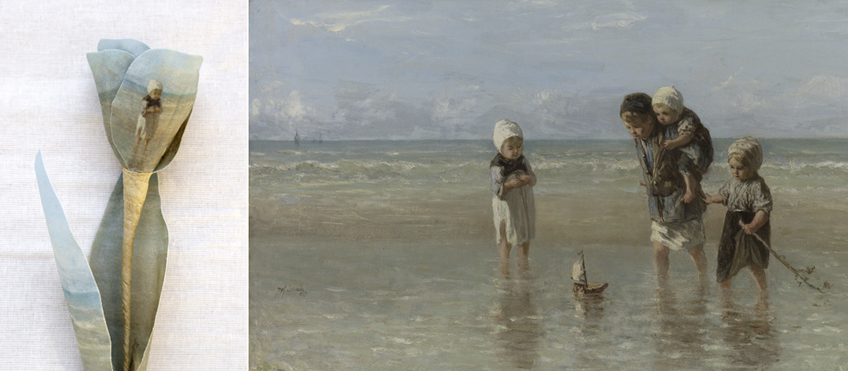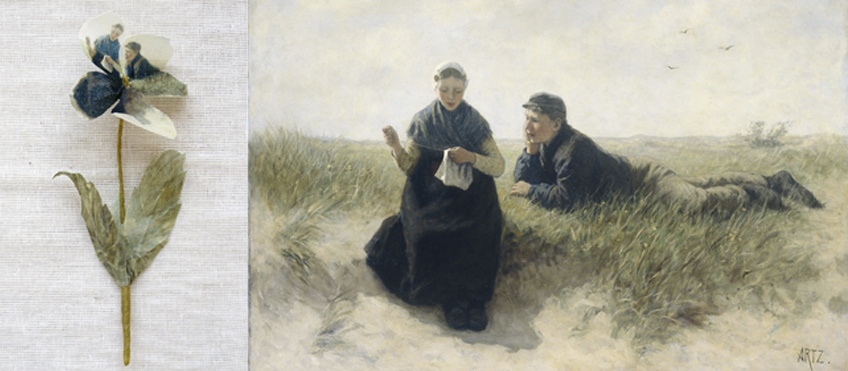 A Woman's Herbarium for Rijksmuseum 
The Rijksmuseum in Amsterdam has digitally photographed and uploaded a large part of their collection, which is now available online for public use. They decided to collaborate with five Etsy artists from around the world to show examples of how these images could be used. I was asked to create an art object. I created a herbarium.
 
+++++++++++++++++++++++++
A WOMAN'S HERBARIUM
++++++++++++++++++++++

My innocence
My fears
Beautiful and sad moments
tears of happiness and sorrow

Memories, I cherish them as dried flowers and leaves in a herbarium
They made me to who I am.

A woman's herbarium shows the life of a woman on 12 different leaves, flowers and butterflies.