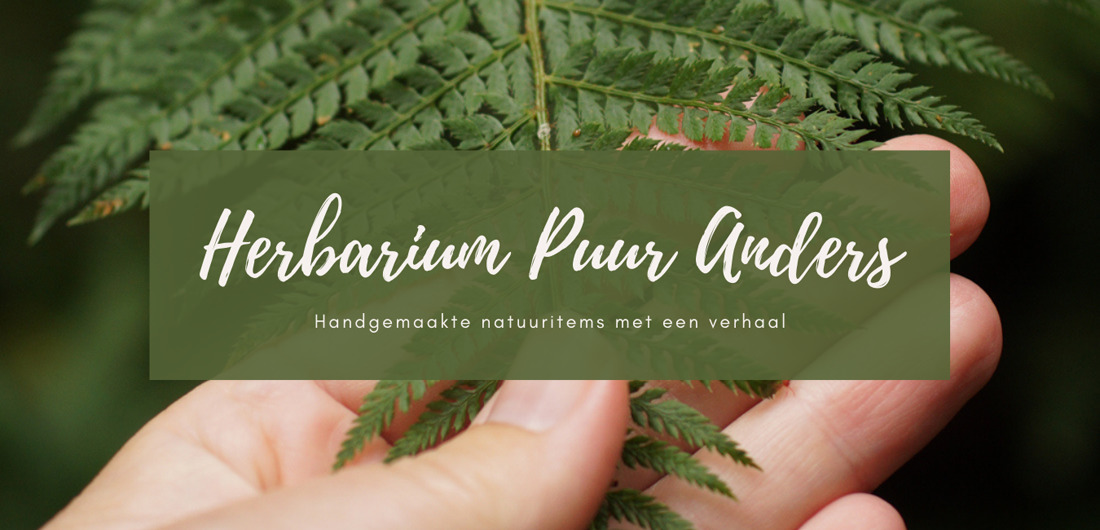 Herbarium Puur Anders is a unique collection of natural objects made of textile.
Designed and created with love.
A personal annotation hangs on each twig, leaf or flower.
An insight, a poem, a story.
To inspire you.
To celebrate your connection with nature.

How it started
Herbarium Puur Anders started with a deep desire to be more in touch with the green world around me. It is a personal project that I consciously want to share. I believe that every growth process can be a source of inspiration for someone else. In the video below I talk about it in detail. It is in Dutch, but you can use the subtitles.
Herbarium Puur Anders offers more
Like the original herbaria, this collection invites you to explore, because I am convinced that everyone has their own personal connection with nature. Everyone sees it differently, feels it differently. That makes you unique. Be inspired by the personal insights and stories I share in the inspiration garden (in Dutch).
Regularly new items in the shop
Of course you can buy one of my twigs, leaves or flowers. But... they are only available in limited edition, because I would like to grow further myself. And especially because I am convinced that my items will end up with the right person. Follow your intuition when you scroll through the shop.
The items bloom when they feel it's time.
Throw it out into the world
In my journey of discovery to more connection I often felt alone. It helped others see and hear in their growth process. That's why I created the hashtag #herbariumpuuranders where we can read each other's experiences. This way we can inspire each other!